VISA
How to get your visa ?
Stay of 30 days:
If your stay does not exceed 30 days, your visa waiver will be issued free of charge upon arrival at the destination airport.
Stay exceeding 30 days:
What if you want to stay more than 30 days?
You will need to apply for an extension of your "tourist visa" and there's three possible solutions :
The first solution is to apply for your visa to the Philippine's embassy of your country before your departure.

The second is to extend the validity of your visa during your stay in the Philippines. It's better to extend it before the expiration of the visa in order to avoid penalties.
And the last solution, which is not really an extension but rather a renewal, is to leave the Filipino territory even for a few hours. For example by going for a weekend in Malaysia or other Asian country near by.
It's better to avoid to use the second solution because some airlines may require you to present a valid visa and return ticket before departure. If you are unable to submit these documents, it is possible that the airline will deny you to board. Companies apply this rule to protect themselves against a return to their own costs. Repatriation which occur following a refusal of entry due to an invalid visa.
Furthermore if you live near the Philippine's Embassy in your country, the extension of visa will be often cheaper and you will not waste your time at the immigration office (up to half a day)
The first extension will be 38 days for a cost of PHP3030.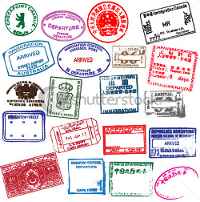 Good to know:
Whether for a "tourist visa" of 30 days or more, you are required to have a onward ticket which does not exceed your length of stay.
And what if I do not know when I'll leave?
The little trick is to buy one-way ticket to a country near the Philippines, with a departure date included in the period of your tourist visa.
The airline company will be discharged of its responsibilities and for authorities of the Philippines your visa will be valid since theoretically you will not stay over 30 days in the territory.
example:
You buy a ticket to Malaysia, about 50-60 USD on the website of Cebu Pacific or ZestAir. It is worth investing the money at a loss than to be turned back at the boarding or worse, at the border.
Thereafter, feel free to leave the country before expiry or go to the immigration office for an extension of 38 days. If you want to stay longer, you must reapply every 59 days for a new extension. The extension of tourist visa is possible up to a maximum of 18 months. After that you will have to leave the country again and here we go again for 18 months and so on …
Useful addresses:
Bureau of Immigration of the Philippines: https://immigration.gov.ph/
Price renewal visa: visa fees